Meet Your Speakers for The Comeback
Aug 02, 2022
The comeback is always stronger than the setback.
After a 2-year hiatus, Speaker Slam returns to Lula Lounge on August 16th, 2022. GET YOUR TICKET
The theme is The Comeback and it fits perfectly with where the world is. We were all impacted one way or another by the pandemic. For some of us, we lost our livelihoods and way of life. Mental health struggles were on the rise and we lost connection to our humanity. This was a time of reflection and healing. Discovering what was important in our lives.
The real glory is being knocked to your knees and then coming back. It's time to get back on our feet.
Join us as we celebrate stories of resilience and coming back from setbacks at this special Speaker Slam reunion of community!
---
I am super excited to celebrate these speakers on August 16th at Lula Lounge when they share their Comeback Stories:
1 - Mary Pomeroy-Brown -
Resilience Coach, Entrepreneur, Wife, Mother, and most importantly, an Awesome Nana from Ontario Canada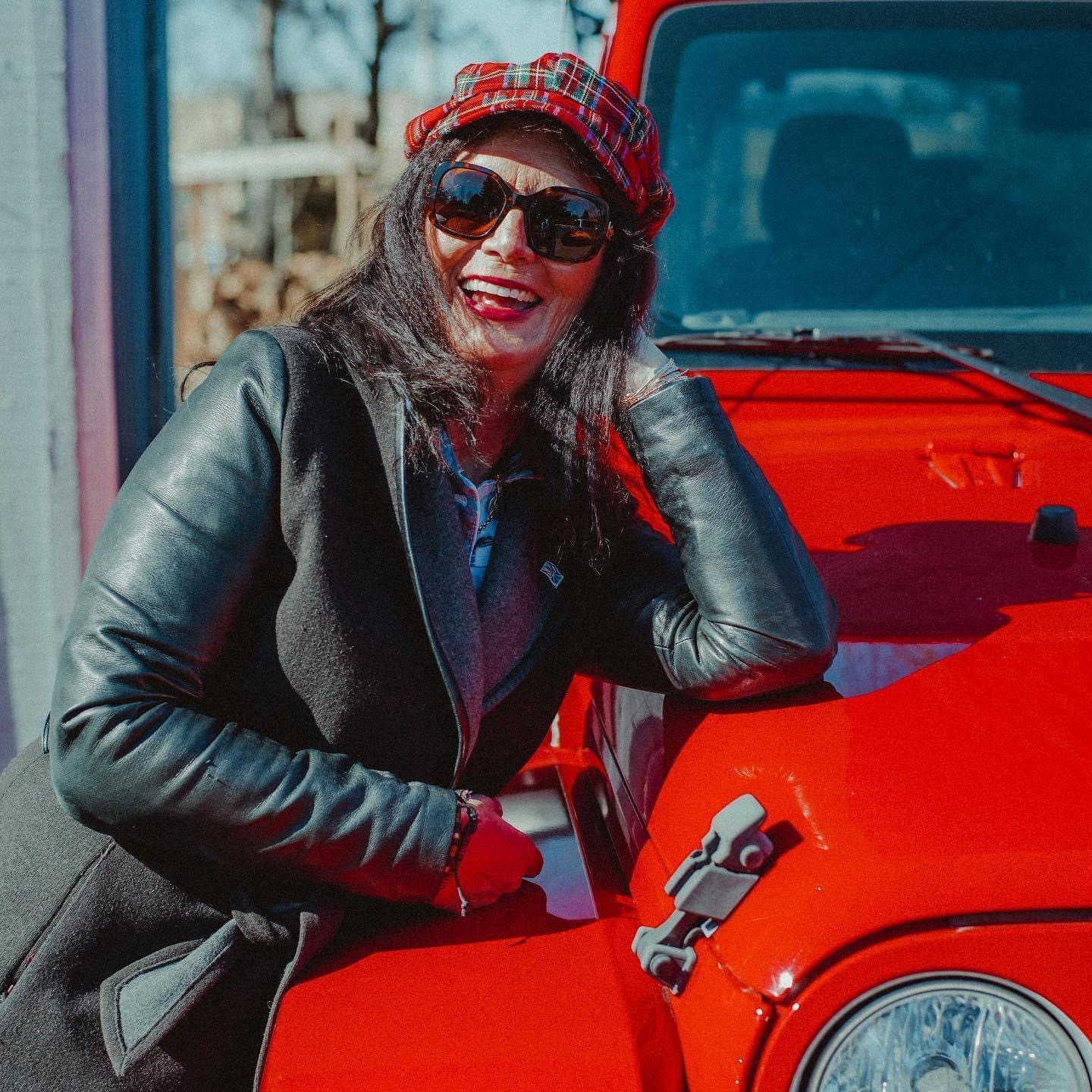 As I get a little older, I realize that life is a true gift, and if we are not unwrapping all the paper, then we are doing ourselves and the world an injustice. I have bounced around so much in my lifetime that it is time NOW to live life with no excuses, be my authentic self, and shine. I choose happiness every day and inspire others to do likewise. Just Be Happy!

@maryswholeheartedstories @marypomeroybrown

2 - Nikki McKnight -
Entrepreneur, Systems Strategist, and Pop Culture Aficionado from Ontario, Canada
As a systems strategist and lover of operations, I bring the HOW to the WHY's of audacious thinkers, heart-centered leaders, and world changers. There's nothing I love more than seeing a plan come together and seeing evolution happen at a community level. I love cycling, pop culture podcasts, romance novels, and hanging with my dog, Riesling. Yes, like the wine.

@iamnikkimck - Instagram/Facebook
3 - Shiraz Baboo -
Transformational Coach, Reality Shifting Specialist, Energetic Wizard, Reality Interventionist from Ontario, Canada
Most people are unknowingly addicted to stories of adversity and struggle and left with a lack of success, confidence, and freedom. I help you break that addiction in order to unlock greater personal freedom, resulting in an abundance time, happiness, and income. My goal in life to to help people realize that they can alter their physical reality by simply choosing to let go of stories they thought were essential in life.
@energetic.magic
4 - Marcos Tolu -
Artrapreneur, Teacher, Poet, Coach from Ontario, Canada
I'm a proud posibilitarían and Artrapreneur. I've made it my mission in life to use creativity, communication, and expression as my superpower. With these powers, I've built businesses, produced albums, spoken on stages, won competitions, and helped empower others to believe in their worth. I've been a poet, lyricist, and spoken word artist for 20 years and I've embodied my purpose in life. I consider myself a stand for human potential.
@profitandworth
5 - Edwin Frondozo -
Tech Founder, Podcaster, and Producer from Ontario, Canada
I am a multi-passionate business leader, entrepreneur, and creator living the 100X life. I co-founded Slingshot Communications, a B2B telecommunications service provider. I am also an Award-winning podcast host and producer of The Business Leadership Podcasts. My vision is a world where people are in complete balance by feeding their unquenchable curiosity to learn without hesitance, fear of judgment, and to be free, like a 4-year-old child - The 100X Life!
@Edwin100X
6 - Kady Romagnuolo -
International Speaker, Award-Winning Author, Spiritual Business Coach from Ontario, Canada
I'm on a mission to light a fire in the hearts of spiritual entrepreneurs, lightworkers, and healers to step into their power and change the world with me! Each of us matters as the world makes its comeback. I believe we are all here for a reason, and that your purpose is ignited each time you say yes and step forward to answer the call.

@Kady.Romagnuolo
7 - Jean Tien - Professional Speaker, Creator of The S.U.C.C.E.S.S Method, Intuitive, and Coach from New York, USA

Jean Tien is an Intuitive Mindset Coach, Author, and Podcast Host. With over 20 years of experience, Jean knows what it's like to juggle a successful career with being a mom yet still feel like she hasn't gotten anywhere. This is what motivated her to create the S.U.C.C.E.S.S Method for the ambitious women to achieve success they never thought possible.
@jeanftien

8 -

Lisa Patel - Entrepreneur - Soul from Ontario, Canada
Grateful Soul! I have been in the real estate world the last 13 years, my career, education and volunteer background is as diverse as my roots. I am a healer, reiki master, coach, mentor, 3rd generation entrepreneur, political candidate. I love everything about life and take pride in being involved in every aspect. I am a lifelong learner, Call me an old soul, I've seen a lot of life and everything comes from the heart.
@lisapatel77 @lisapatel01
9 - Amanda Chen -
Entrepreneur from Ontario, Canada
Born and raised in Toronto, I am a serial entrepreneur that sees opportunity everywhere. In my experience owning and managing my own business, Salty Paloma, I hope to encourage others to create their own personal brand and normalize all the transitions and transformations that come with career and life. I currently teach Entrepreneurship at George Brown College and host the Miss Amanda Chen Podcast.
@missamandachen, @saltypaloma
10 - Pat Labez - Actor, Author, Advocate from Virginia, USA
I'm Pat Labez, "The Joy Boomer" international bestselling author, actor, and lifelong senior advocate. As co-founder of Third Act Encore, I help those aged 50+ amplify their joy by connecting with their passion, purpose, and legacy. "A joyful heart is the beat of life."
@labezpat

---
Who doesn't love a good comeback story? Witness 10 speakers share 5-minute speeches on the theme to inspire and transform you with their life stories. Speaker Slam events foster an environment of belonging, empathy, and connection. You will meet growth-minded people and leave inspired to take action and make ripples in your own life and communities.