Meet Your Judges for the Belonging Competition
Jul 04, 2023
Belonging is about being seen, heard, and valued for who you are.
Join us on July 25th live in Toronto at Lula Lounge for Speaker Slam®, an evening of inspiration and connection, as 10 remarkable speakers take the stage to share their stories of Belonging.
Belonging is a fundamental human need, yet many of us struggle to find our place in the world. But what if we could embrace our differences and use them to connect with others on a deeper level? What if we could find belonging in the very things that make us unique?
At Speaker Slam, you'll hear from speakers who have done just that - who have found belonging in the face of adversity and rejection. They have overcome obstacles and turned their differences into strengths, forging deep connections and empowering others to do the same.
Their stories will inspire you to embrace your own unique journey and to see the value in every aspect of yourself. You'll learn how to use your differences to connect with others and create a sense of belonging wherever you go. Join us on July 25th and discover the power of true belonging.
---
Katie Zeppieri

Founder & Lead Publicist of The MicDrop Agency

Ontario, Canada

Katie Zeppieri is a 2x TEDx speaker, author, social influencer, media personality, and Founder & Lead Publicist of The MicDrop Agency, a top-rated and fast-growing boutique PR and Marketing firm specializing in brand amplification for innovative companies and people. MicDrop's roster of clients range from high-growth tech startups to serial entrepreneurs to C-suite executives and reality TV stars including Netflix "Love Is Blind" stars Deepti Vempati and Kelly Chase who together have a combined total of over 1.4 million followers.
@themicdropagency
@katiezeppieri
---
Giovanni Marsico

Business Mentor, Entrepreneur, and 2x EMMY® Award-Winning Producer
Ontario, Canada
Giovanni Marsico is the founder of Archangel - a membership organization for present and future 'Millionaires' (Giovanni's word for entrepreneurs that want to to impact millions of people). He produces incredible events like his flagship Archangel Summit, and also produces films like the 3x Emmy award winning DREAMER.

---
Jason Reid

Professional Speaker, Mentor, Storytelling Expert

Ontario, Canada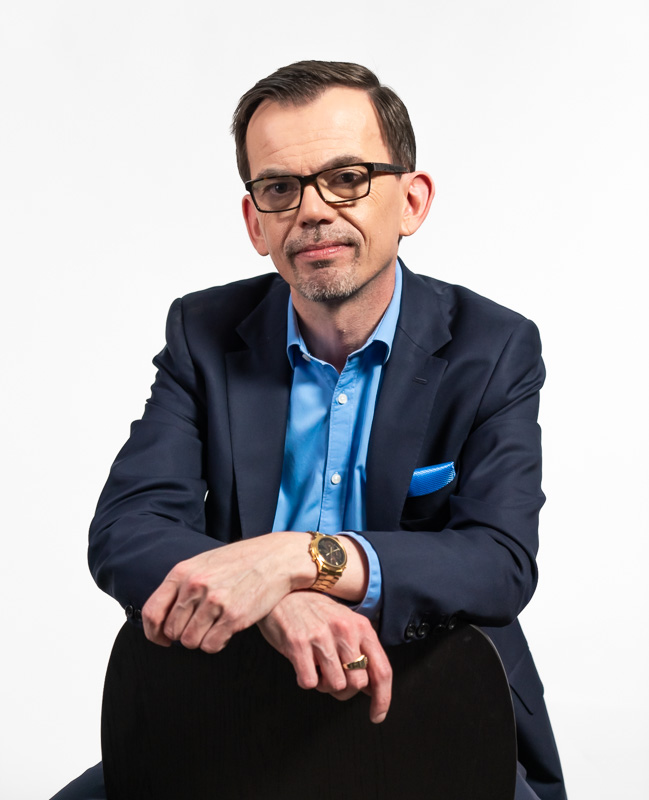 Jason Reid is a long-time professional speaker and writer with more than thirty years of experience creating content for television, and the speaking stage. As a former television producer, Jason has taught many Canadian media personalities how to tell effective stories for the camera. Jason mentors both new and experienced speakers, helping them to identify and create lucrative and engaging talks as well as build effective positioning strategies that lead to highly paid corporate and association work.
---
Dr. Gillian Mandich

Happiness researcher, Keynote Speaker, Educator, and Author

Ontario, Canada
Dr. Gillian Mandich is an award-winning, internationally recognized happiness researcher, speaker, educator, and author. With a Ph.D. from Western University in Health Science, Dr. Gillian's primary areas of research are happiness and health. She is the founder of The International Happiness Institute of Health Science Research; Research Associate at The World Database of Happiness, based out of Erasmus University Rotterdam in the Netherlands; co-lead investigator of The Canadian Happiness At Work Study; and was named one of Canada's Top 100 Most Powerful Women by The Women's Executive Network. As a prominent media personality, Dr. Gillian has appeared on The Social, MarilynDenis, Breakfast Television, The Morning Show, Global, ABC News Philadelphia, WWLNew Orleans, and CBS Pittsburgh. She is a top-rated keynote speaker and has given two TEDx talks.
---
The judges have offered the following prizes:
First Place
Speaker Slam - $2000 Cash Prize
Speaker Slam - Invitation to the Grand Slam
Katie Zeppieri - Personal Branding + PR Foundations Package: Includes 3 consulting sessions with The MicDrop Agency's Founder, Katie Zeppieri, plus a LinkedIn Profile Audit where we do a top-to-bottom review of your LinkedIn profile to help optimize for business/career success and to further build your personal brand. (Valued at $2000)

Giovanni Marsico - VIP ticket to MILLIONAIRE: An Archangel Synergy Experience on October 12-13 in Toronto. (Valued at $3000)
Jason Reid - Two-month Professional Speaker Mentor Package. (Valued at $2000)

Dr. Gillian Mandich - The Signature RVNG Couture Anna Wrap Dress (Valued at $2,800.00)
Dr. Gillian Mandich has partnered up with RVNG Couture to provide our speakers with this amazing prize. RVNG Couture luxury fashion house headed by CAFA-nominated designer Jordan Stewart. RVNG garments are meticulously crafted delivering glamour and reverie -- each piece is created to make an entrance in. RVNG frequents Harper's Bazaar, Vogue, Vanity Fair, and Elle Magazine; and their gowns are seen at red carpet events including the Oscars, Golden Globes, Emmy Awards, and Met Gala.

Their signature wrap dress is not just a dress; it is a statement. Known for its flattering silhouette, glamour, and grace, this dress promises a perfect blend of luxury and comfort with its adjustable wrap style. Although the grand prize is a women's dress, it is a beautiful gift for a woman in the life of a male winner. The winner will have the opportunity to choose the color of their wrap dress.
Second Place

Katie Zeppieri - LinkedIn Profile Audit: A top-to-bottom review of your LinkedIn profile to help optimize for business/career success and to further build your personal brand. (Valued at $500)

Jason Reid - 1 Hour Beyond-the-Brand Speaker Positioning Session (Valued at $700)
Third Place
Katie Zeppieri - LinkedIn Profile Audit: A top-to-bottom review of your LinkedIn profile to help optimize for business/career success and to further build your personal brand. (Valued at $500)
Jason Reid - 1 Hour Beyond-the-Brand Speaker Positioning Session (Valued at $700)