Meet Your Judges for the Against All Odds Competition
Apr 04, 2023
Speaker Slam® is North America's Largest Inspirational Speaking Competition bringing together the most talented speakers, reputable professional judges, and hundreds of passionate attendees who thrive on personal development, community, and connection.
Join us on April 25th live in Toronto at Lula Lounge for the return of Speaker Slam®, where 10 inspiring speakers will take the stage to share their stories of perseverance and determination in the face of adversity. The theme for this event is "Against All Odds" and it couldn't be more fitting for the times we live in.
Life is full of obstacles, but what sets apart those who succeed from those who don't is their ability to fight through the challenges and keep pursuing their dreams. Decide what makes you happy, and fight for it with all your might, even against all odds. With the world still recovering from the pandemic, this event will showcase the power of perseverance and the strength of the human spirit. Learn how you can harness that same strength within yourself.
MEET YOUR JUDGES FOR AGAINST ALL ODDS
---
Darius Bashar
Photographer and Creator of ArtistMorning.com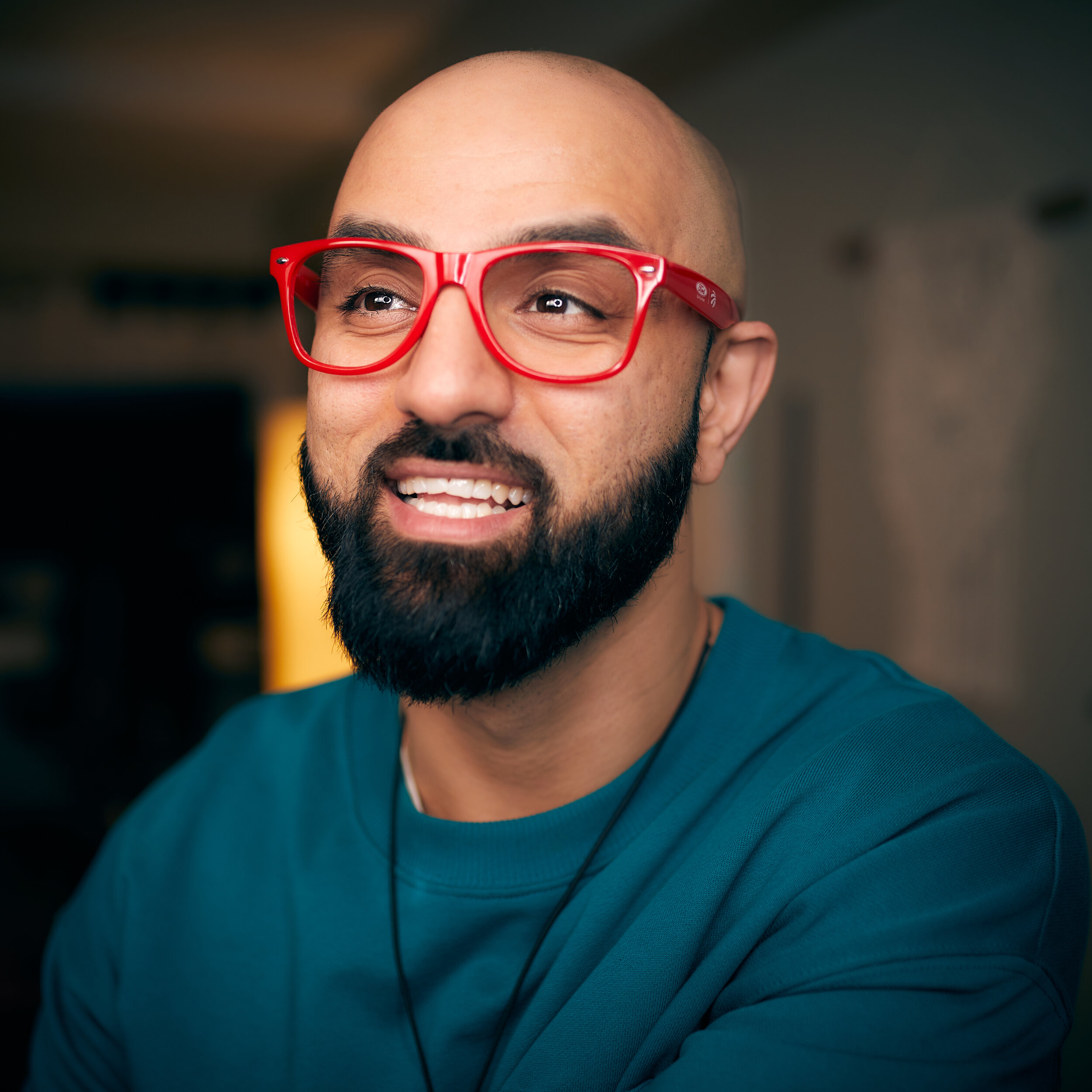 Darius is also a celebrated portrait photographer and has worked with international celebrities, best-selling authors, and thought leaders such as Seth Godin, Liz Gilbert, Dr.Shafali, Jim Kwik, Danielle LaPorte, Lisa Nichols, and Masai Ujiri. Darius is also the creator and founder of Artist Morning, an online community providing space, support, and structure for anyone who wants to meditate and journal together.
---
Shannon Loftus
Senior Content Producer, Rogers Sports, and Media, Breakfast Television/CityTV
My career began with a love for Radio and the entertainment world. I moved to Toronto in 2002 and began my education at Centennial College in the Radio and Television Broadcasting program. I won the best student for three years straight, and the CityTV scholarship, which got my foot in the door at 299 Queen Street West. I started as a graphics operator for Cityline, then a field producer for 14 years, then now as a Senior Content Producer for the best morning show three years in a row Breakfast Television! I am a proud mom of two boys as well.
---
Priya Sam
Storytelling Expert, Keynote Speaker & Speaking Coach
Priya Sam is a former national news anchor and morning show host who now uses her storytelling expertise to help audiences, executives and founders discover the magic of sharing their personal stories. When she's not delivering impactful keynotes, Priya works 1:1 with her clients to craft memorable keynotes with her start-to-finish process. Priya is also the host of the Turning Point podcast where she interviews guests about their biggest turning points. The stories are as diverse as the guests, all are inspiring.
---
Joze Piranian
5 times TEDx Speaker, International Keynote & Stand-up Comedian
Joze Piranian is a lifelong stutterer turned Forbes and TED-featured International Keynote Speaker. Born and raised in Lebanon, Joze avoided speaking for more than 25 years out of fear of being judged for being different. Then, everything changed. He won the Inspirational Speaker of the Year at Speaker Slam in 2017, delivered 5 TEDx talks, and performed stand-up comedy on 3 continents and in 4 languages. Joze has since delivered hundreds of stand-up comedy and speaking engagements at the United Nations, Google, Tesla, Meta, Boeing, and TikTok. He has been featured on ABC, FOX, CBC, and Goalcast.
---
The judges have offered the following prizes:
First Place
Speaker Slam - $2000 Cash Prize
Speaker Slam - Invitation to the Grand Slam
Darius Bashar - HEARTshot Photography Session - A portrait photography session designed specifically for speakers, authors, and coaches. (Valued at $2497)
Priya Sam - Strategic Storytelling Coaching: Three 45min personalized sessions from a seasoned storytelling expert who will help you refine your storytelling ability and ensure that your key stories are strategically placed and told in your Talk. (Valued at $2250)
Shannon Loftus - Two-Week Mentorship: PR mentorship where you'll improve your PR strategy, including messaging, media relations, social media, and branding. You'll also receive guidance and support on media pitches, press releases, and other PR materials, as well as industry insights and best practices, including tips on how to effectively communicate with media outlets and build relationships with journalists. (Valued at $2497)
Joze Piranian - Access to the "Impact 2 Income" program, an 8-week coaching program teaching you the professional speaker roadmap (including how to land a TEDx talk! (Valued at $5000)
Second Place

Speaker Slam - Invitation to the Grand Slam
Shannon Loftus - One-Hour 1-1 Virtual Coaching Session: You'll receive personalized mentorship on PR strategy, messaging, media relations, social media, or branding. Constructive feedback on your current PR efforts, including areas for improvement and opportunities for growth, as well as industry insights and best practices, including tips on how to effectively communicate with media outlets and build relationships with journalists. Ask any questions you may have about PR, including trends, challenges, and opportunities in the industry. (Valued at $497)
Joze Piranian - A 60-minute 1:1 coaching session with Joze. (Valued at $500)
Third Place
Speaker Slam - Entry to Wildcard Race
Shannon Loftus - One-Hour 1-1 Virtual Coaching Session: You'll receive personalized mentorship on PR strategy, messaging, media relations, social media, or branding. Constructive feedback on your current PR efforts, including areas for improvement and opportunities for growth, as well as industry insights and best practices, including tips on how to effectively communicate with media outlets and build relationships with journalists. Ask any questions you may have about PR, including trends, challenges, and opportunities in the industry. (Valued at $497)
Joze Piranian - A 30-minute 1:1 coaching session with Joze. (Valued at $250)